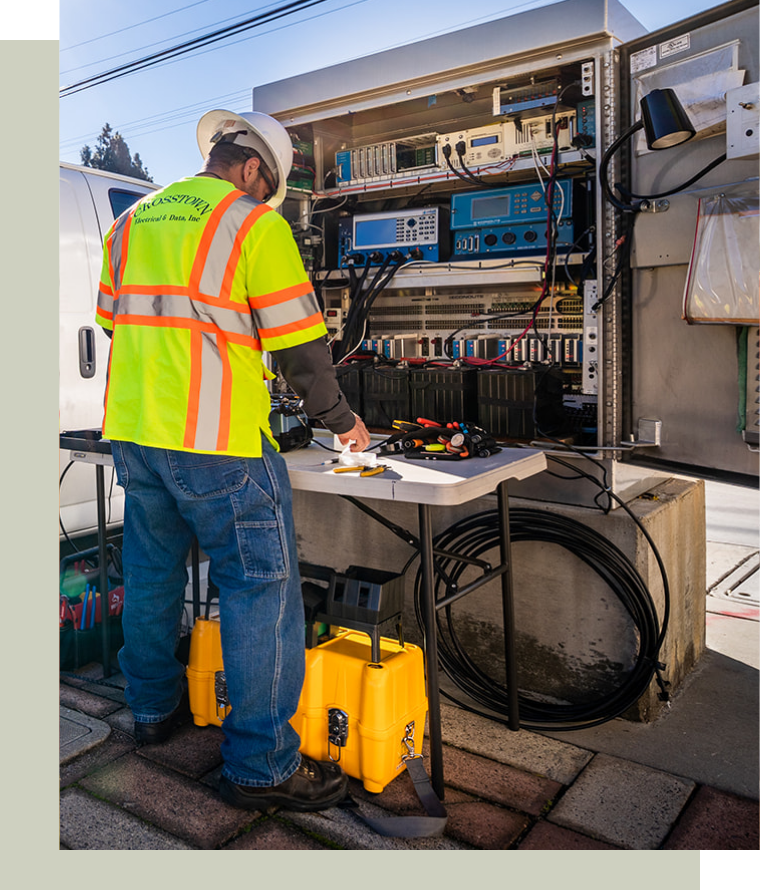 Electrical


Contractor Crosstown Electrical and Data, Inc. is a Southern California based Electrical Contractor specializing in the installation of Electrical and ITS Infrastructure, fiber optics, copper, wireless, communications, and closed circuit television systems. We were incorporated in 1998 as a C-Corporation and are in our twentieth successful year providing these services.
Crosstown has a strong management team, with each member having at least twenty years of field experience, both in the technical and management areas for the installation of electrical, ITS and other complex systems.
Crosstown has developed an in-house team who is highly proficient in the implementation, installation, integration and maintenance of electrical and ITS Infrastructure, fiber optic, video, wireless, and data communications systems and have established themselves as premier integrators and installers of Traffic, Transportation, Rail, and Public Works related electrical infrastructure and systems in Southern California. We are licensed to contract for all types of electrical work (C-10 License Number 756309). We are signatory with the local electrical unions (IBEW Locals 11, 440, 441, 477, and 952) and have the resources to gear up rapidly should a contract require such action. We also own all of our own bucket trucks, work trucks, bobcats, cranes and traffic control equipment. Crosstown is a Corning Network Preferred Installer, which allows a 25-year LANscape Solutions extended warranty to end users.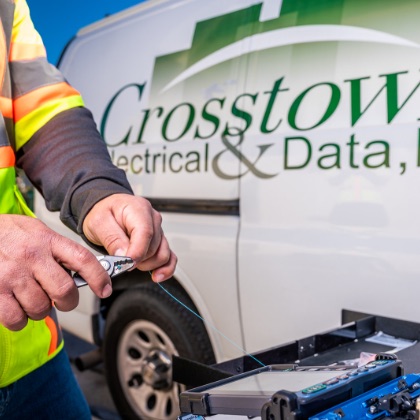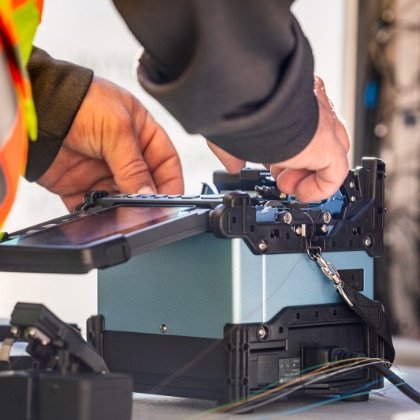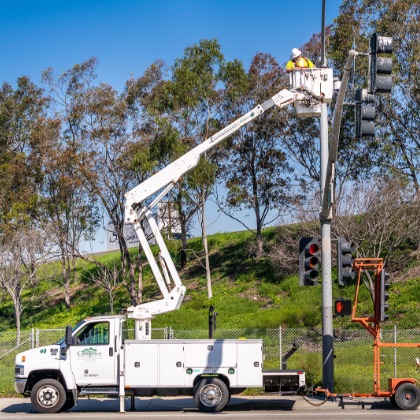 General Services:
Installation of fiber optic cable
Installation of copper cable
Installation of Wireless communication equipment and Systems
Installation of Closed circuit television systems
Installation of underground conduit and all related civil work
Splicing and termination of fiber optic cable
Installation of video and data communication systems
Systems integration
Traffic Management Center installation
Traffic Signal and Intersection work
Perform system testing and provide test documentation for fiber optic cable, copper cable and communication equipment
Fiber optic troubleshooting
Fiber optic and communication system consulting
Fiber optic and communication system training
City Maintenance of Communication Equipment and Fiber Optic Systems