Crosstown is a leading expert in the installation, deployment, and integration of Intelligent Transportation Systems throughout California.  Intelligent Transportation Systems (ITS) aim to provide innovative services in relation to different modes of transport and traffic management which allow for more coordinated and efficient use of transport networks.  Crosstown is proud to be a part of creating safer and more integrated roadways with the implementation of such things as fiber optic networks, wireless communications, and smart city technologies.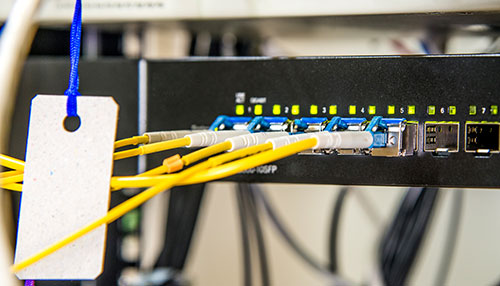 Crosstown is a Corning Network Preferred Installer, which allows for a 25 year LANscape Solution extended warranty to end-users.  We are also an Axis, Cohu and Bosch camera certified installer.
Crosstown's team of professionals has the experience and skill necessary to complete your next ITS project with precision while providing you with the quality service, support and reliability that you deserve.
ITS Services:
Furnish and Install of Fiber Optic Cable
Splicing, Termination of Fiber Optic Cable
On-Reel and Post testing of Fiber Cable
Fiber Optic Troubleshooting
Wireless communication systems
Installation and Integration of Ethernet switches
Installation and Integration of Traffic Management Center equipment
Installation and Integration of "Smart City Technology"
V2X Infrastructure
Roadway Weather Information Systems
Changeable Message Signs
Installation of Video Detection Systems
Installation of CCTV camera Systems
Installation of copper cable
Systems Integration
Maintenance of Fiber Optic and Communication Systems
Fiber Optic and Communication System consulting and training